Website Design for Digital Strategist
I was hired to design a website for Julie Fiore, Digital Strategist. It presents her past client-work as well as her studio offerings and biography. This project included creating a strategic plan for how to present this work in a cohesive website. A crucial part of creating this visually impactful website was building a unified brand.
︎︎︎ See website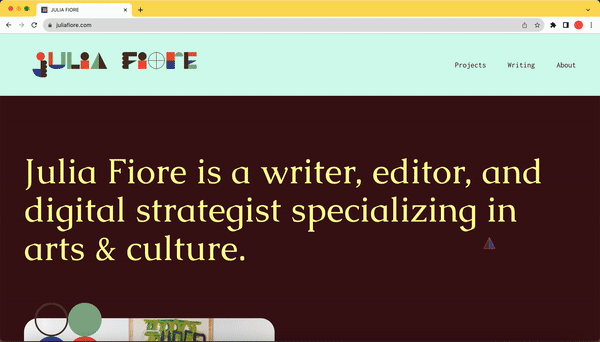 Website Design:

I created a strategic plan to unify my client's two main offerings: collaborations with art institutions and her writing. This involved creating engaging pages for 10 major client-projects as well as presenting her many articles, interviews, reviews, and essays in a user friendly format. Additionally I created pages for her biography, services, and client list as well as a contact page for new clients to reach out.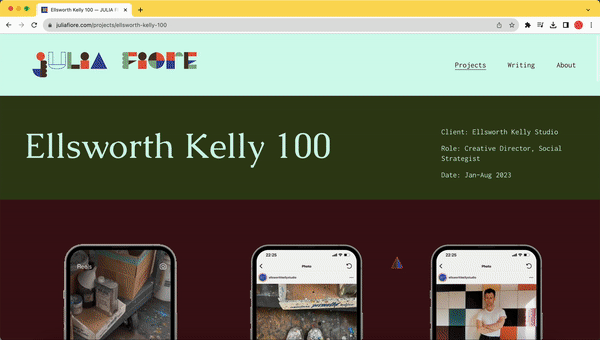 Branding:


My client was enthusiastic about having a bright, rich color palette that pulled from art and design references. We landed on a palette of high-contrast colors for both the background and text.

Color palette reference ︎︎︎
Approved color palette ︎︎︎
Fonts ︎︎︎
Logo:

My client asked to use the font I designed called
Tidbit
. She liked this font because it aligned with her desire to have a unique, playful, and colorful logo. I animated
Tidbit
for the logo and some headers as well as some shapes that would be used strategically throughout the website to tie the visual landscape together.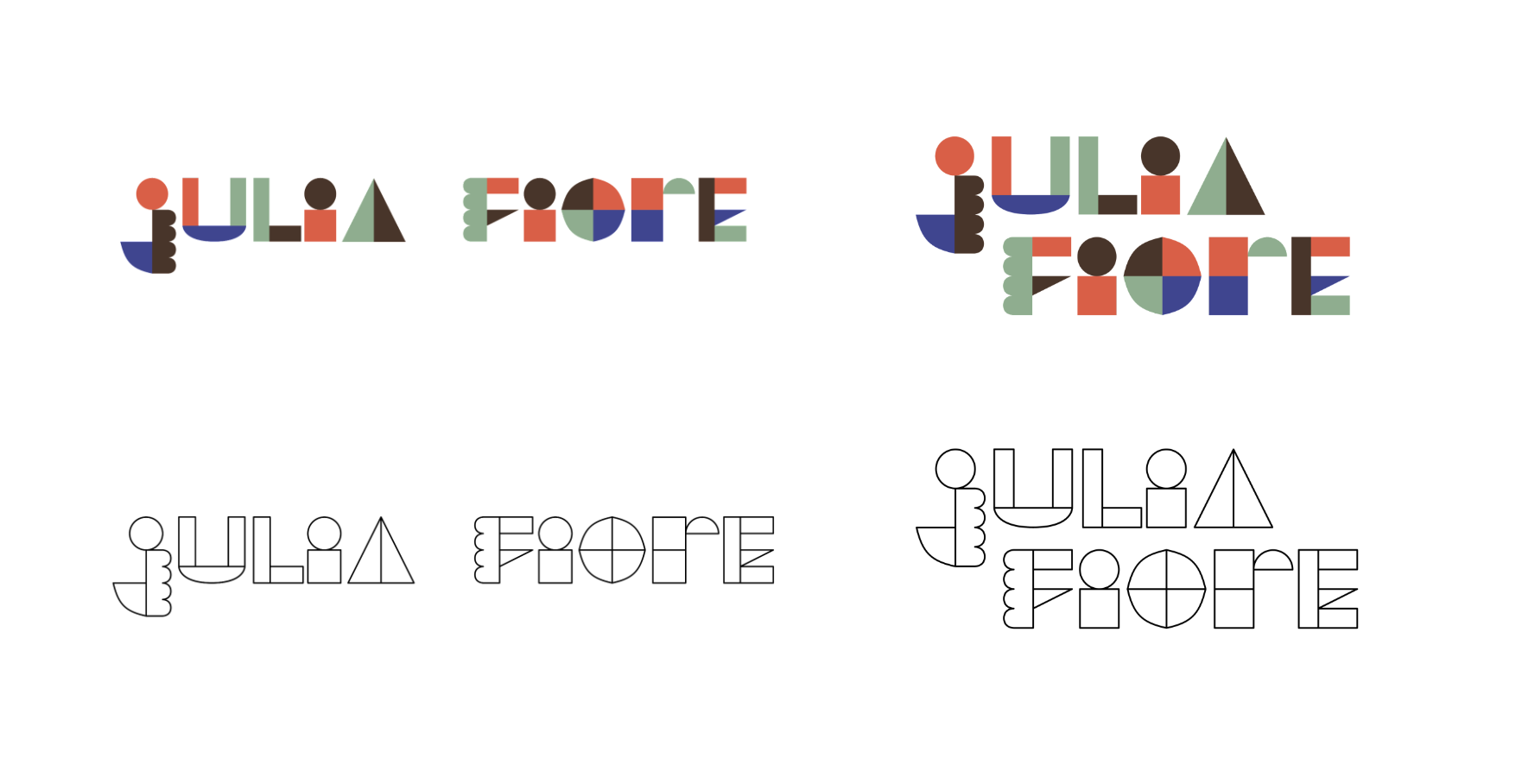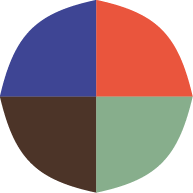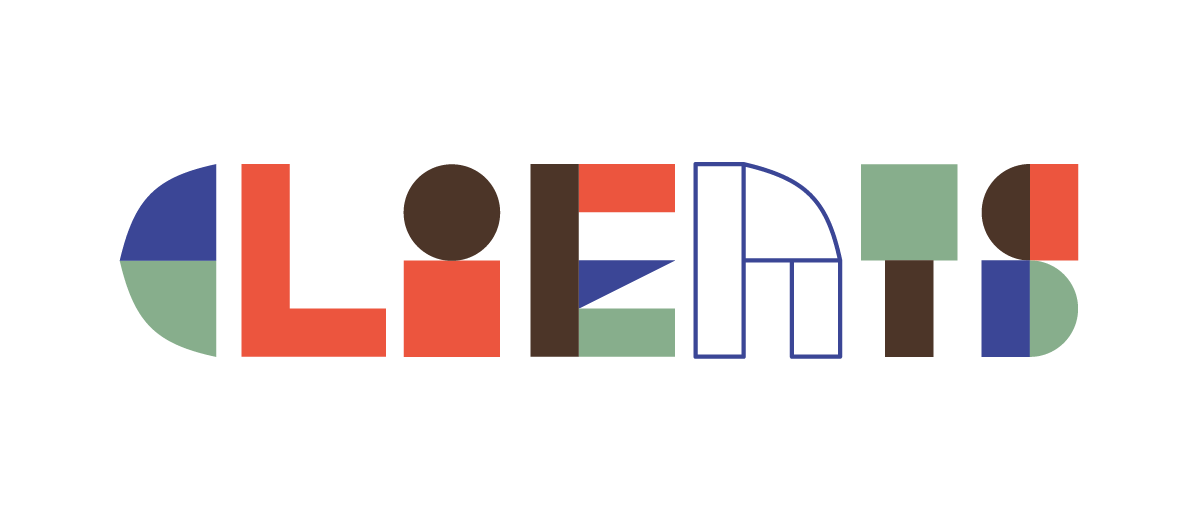 Cursor & Favicon:


I designed a cursor and favicon using shapes from Tidbit to further align the visual landscape of the website.