role
: concept, exhibition design, renderings, photoshop collage
year
: 2020
technology
: sketchup, rhino, v-ray, unity, photogrammetry, photoshop
collaborators
:
Katie Han
,
Sydney Meyers
, Ge Chang
special thanks
: Matthew Adams, Co-Director of the North Abydos Expedition in Egypt
Interacting With Abydos
was developed as a way to make the archeological discoveries emerging from the
North Abydos Expedition
more accessible to the non-archeologists community. We created a digital exhibition that mimicked some of the dig-site techniques to tell the stories behind the artifacts. We had the pleasure of working directly with Matthew Adams, Senior Research Scholar at the Institute of Fine Arts, NYU and co-director of the North Abydos Expedition, to learn about objects being uncovered onsite.

We were interested in thinking of this project both as a digital exhibition and as an exploration in spatial design. We created the following renderings to show how this exhibition would be displayed in a museum.



We created two ways for the audience to interact with the archeological information. One is a "dig" interactive where the audience can use sliders to look at artifacts from different time periods. The other is an "artifact table" where the audience can trigger hotspots on the 3 dimensional artifacts to learn more about them.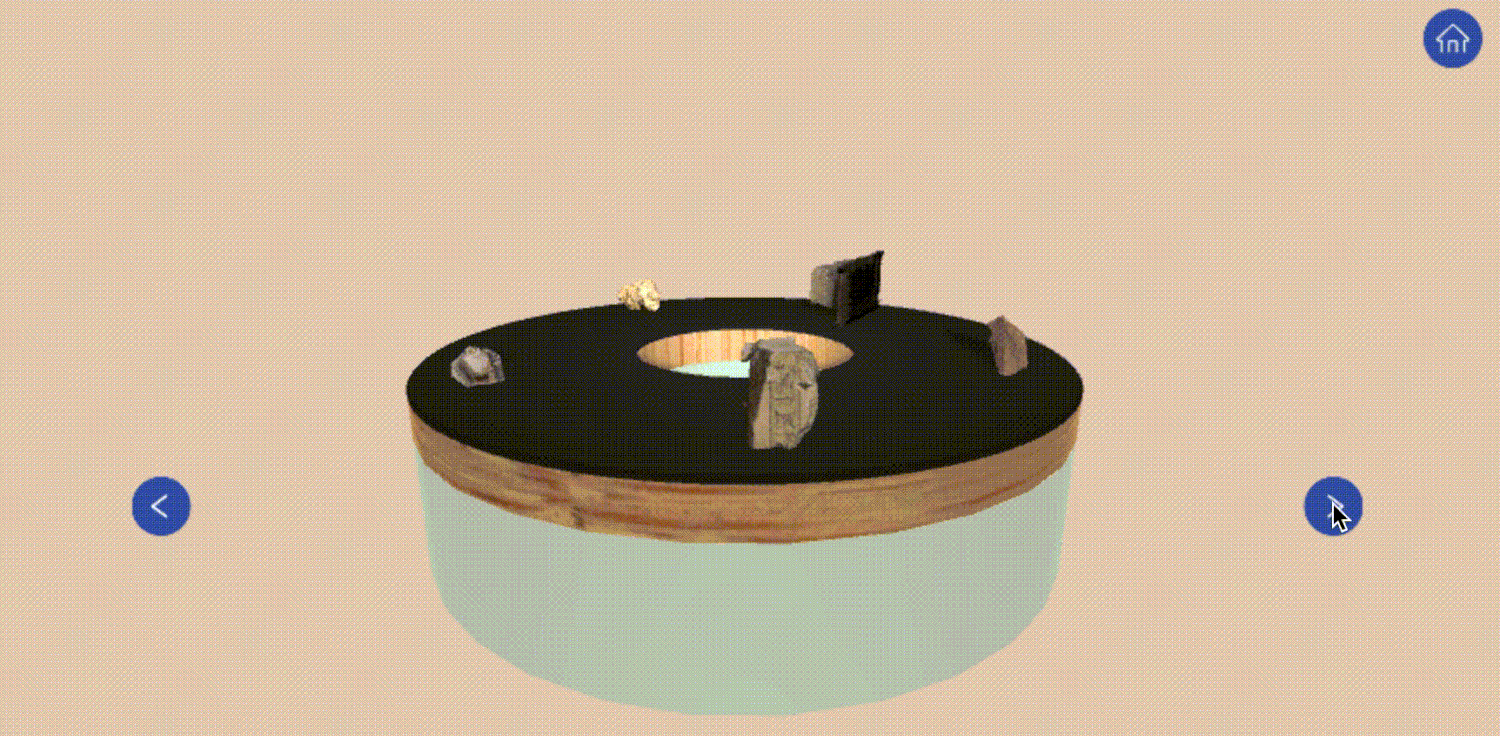 We also prototyped the interactives using custom circuitry connected to Unity.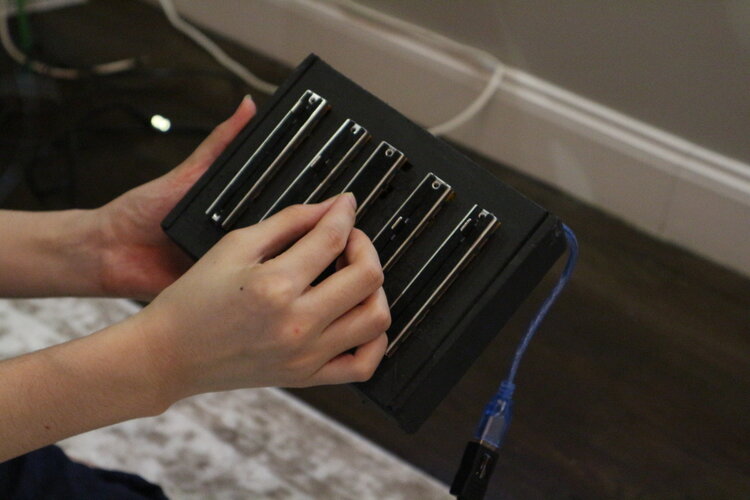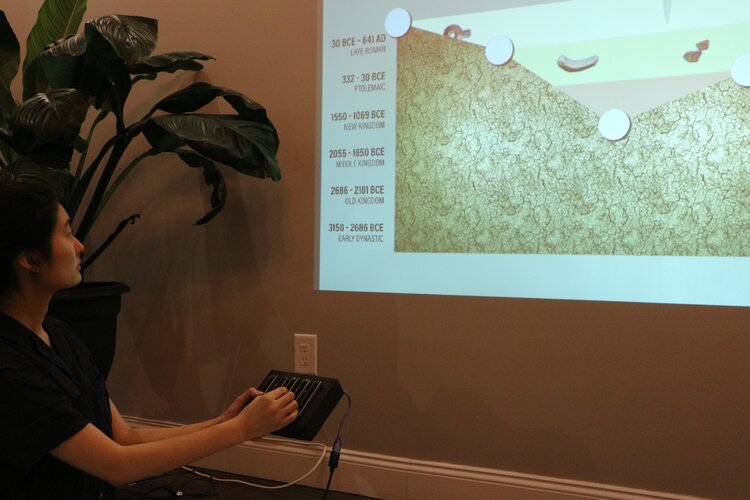 We had the opportunity to work in collaboration with Matthew Adams to learn about the stories behind the artifacts we included in the exhibition.



Our process inluded 1. brainstorming 2. creating paper prototypes and playtesting 3. meeting with Matthew Adams to review the artifacts 4. building out the prototypes 5. refining the renderings